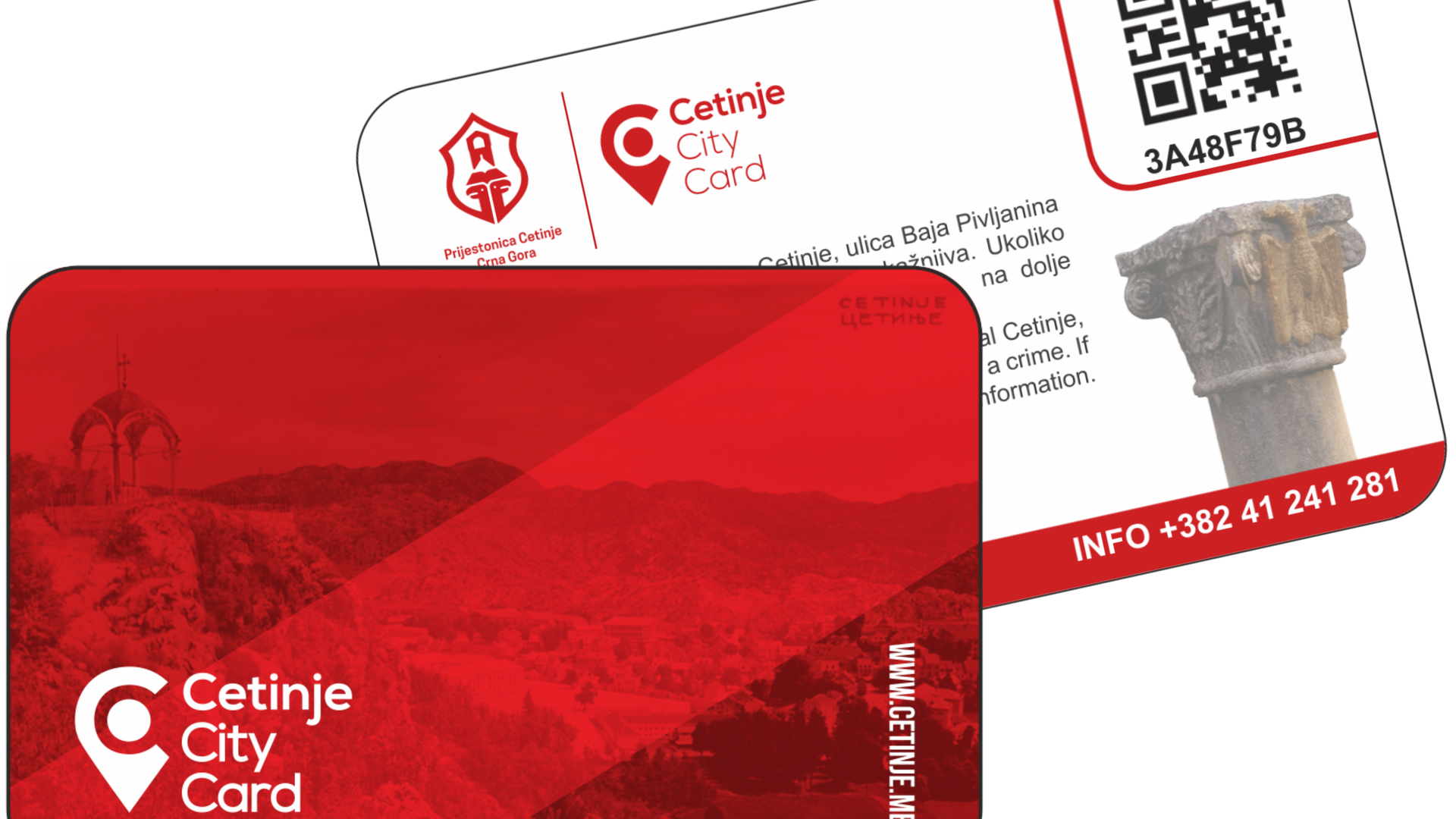 Published: 06.10.2020.
Cetinje: Realization of the "Smart City" Project
At the beginning of September 2020, the first phase of the "Cetinje City Card" project was realized, and the project for the Old Royal Capital Cetinje was realized by the companies PENTA d.o.o. from Pula (HR) and CRNOGORSKI TELEKOM A.D. from Podgorica (MNE).

The basic idea on which the concept of "Smart City" for Cetinje is based is the unification of services provided by city cultural institutions, national parks "Lovcen" and "Skadar Lake", the Old Royal Capital Cetinje and its Tourist Organization, hotels and restaurants. "Cetinje City Card" is a unique ticket for museums, galleries and national parks, for the use of tourist parking lots, and electric tourist vehicle, for renting electric bicycles, and free use of wireless internet.

Therefore, smart card users will be entitled to discounts in some city hospitality and tourist facilities that are members of the Loyalty Program, and the project may also include other organizations and institutions that can certainly contribute to improving the tourist offer of the city.

With this step, Cetinje is getting closer to the concept of "Smart City", which will contribute to the modernization and improvement of city services and, thanks to the analysis of collected data, enable faster and more efficient decision-making. Today, it is an indisputable fact that by raising the quality of city services, smart cities become smart, while achieving better connections with citizens because they are more satisfied with a higher quality of life.