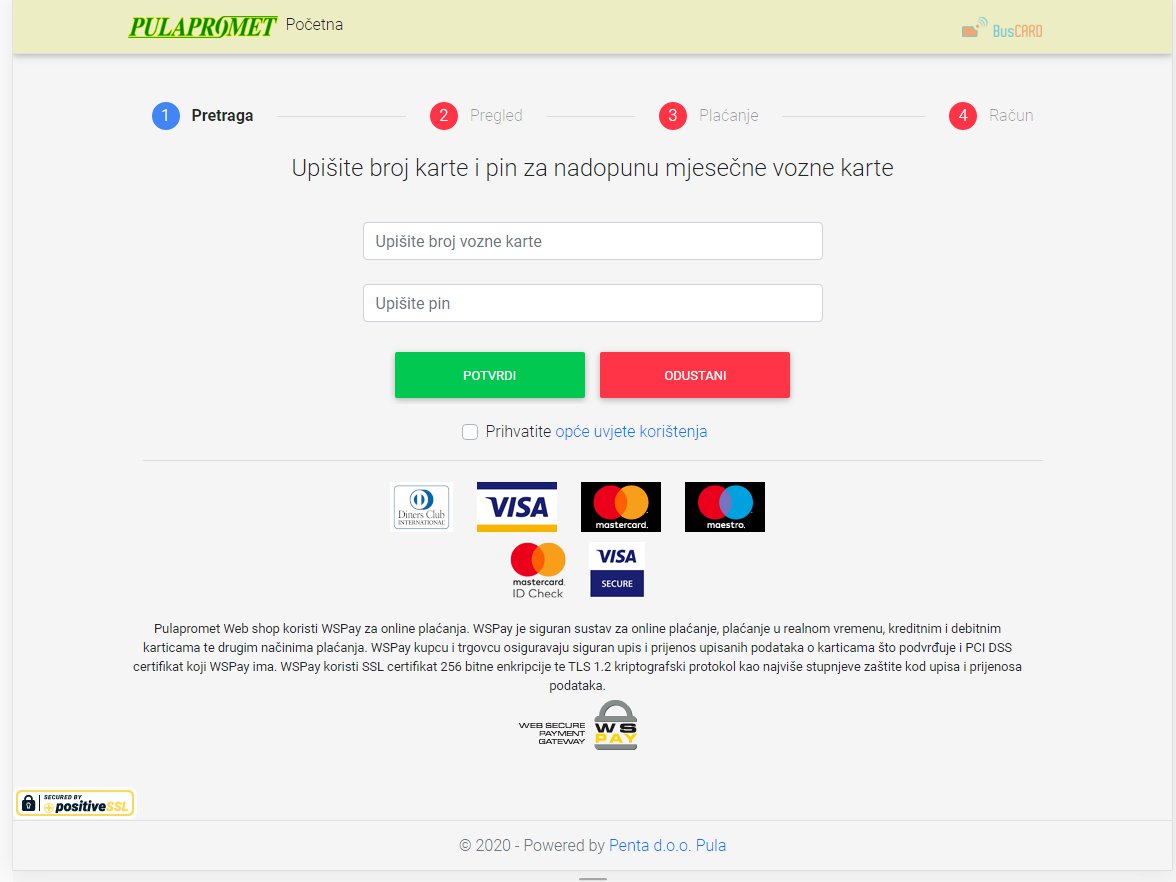 Published: 03.11.2020.
Pulapromet – extension of monthly tickets for public transport via web shop
Under the Framework Agreement for the modernization of the existing ticketing system, on October 28, 2020, for PULAPROMET d.o.o. for passenger transport, a webshop was launched – an online system for extension of personalized monthly relational cards. For the needs of this public carrier, PENTA developed and implemented a webshop solution, as well as integration with other sales channels (webshop sales reports, integration of webshop sales into existing sales reports). Until now, monthly tickets could be extended at the Pulapromet premises, as well as at Inovine points of sale.
Now, from the comfort of their own chair, with internet access, citizens, i.e. users of public transport services in Pula, can quickly and easily renew their monthly general and monthly student tickets using the webshop. The design and structure of the webshop allow the user to update their monthly ticket simply and intuitively, in just four steps. In the first step, the user enters the ticket number and PIN for using the webshop service assigned to him at the Pulapromet point of sale. This is followed by an overview and payment with the selected bank card, and at the end, an invoice for the performed service is printed. For online payments, Pulapromet uses WSPay, a completely secure system for online payment, real-time payment, credit and debit cards.
Aware of the seriousness of the situation and respecting the recommendations regarding preventive measures and protection against coronavirus (COVID 19), users are recommended to use the webshop, which in addition to being easy to use, is currently the safest way to buy.