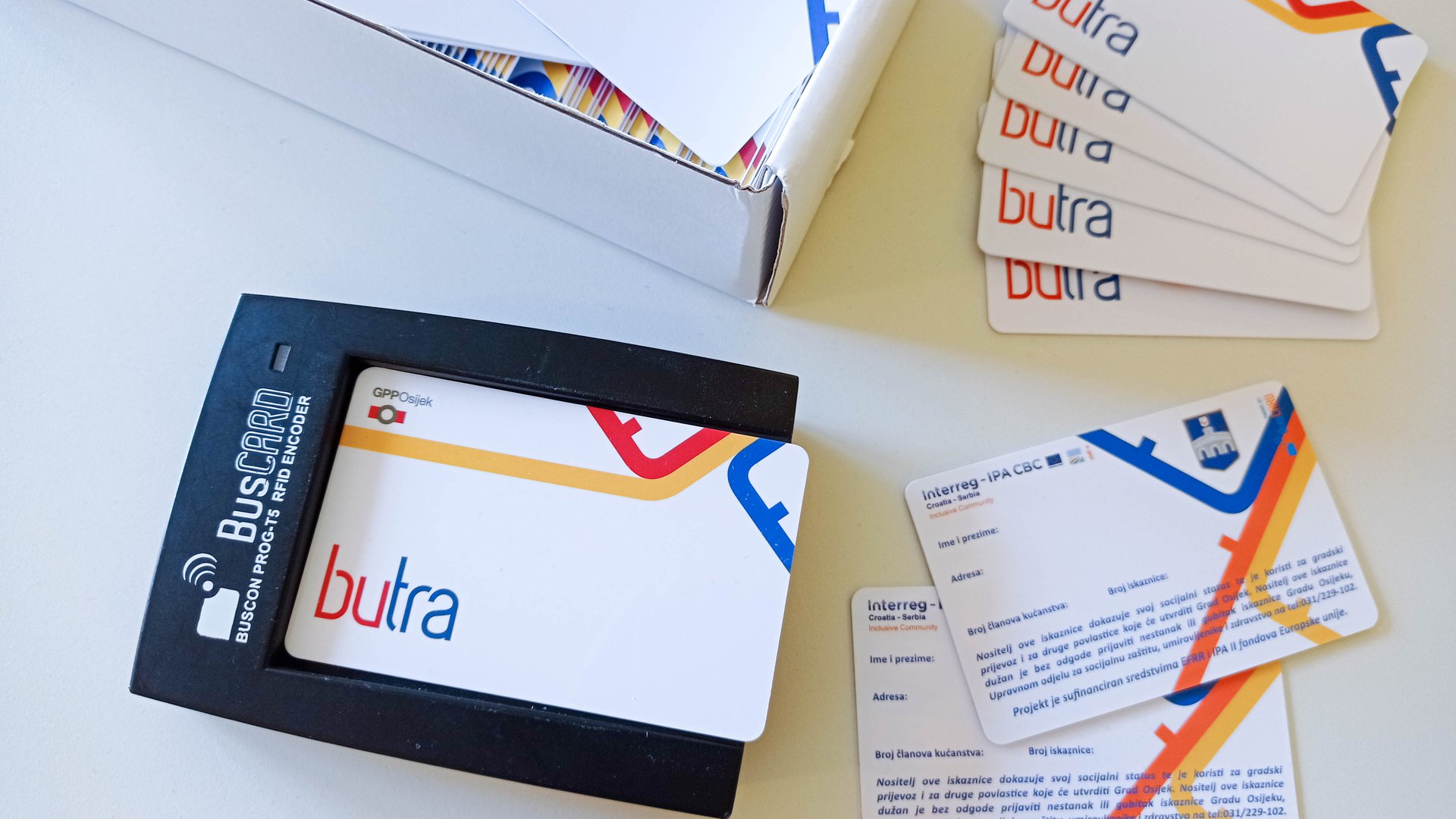 Published: 08.6.2021.
Social card within the project "Inclusive Community"
As part of the "Inclusive Community" project, PENTA delivered twelve (12) BusCARD PROG T-5 contactless card readers in early June with associated software to decrypt and read Butra card data schemes, as well as 8,900 contactless identification cards. It is another project in a series in which we strive to be an example of a corporate socially responsible business, all in order to contribute to the common goal of giving socially vulnerable groups and those at risk of social exclusion the opportunity to become equal citizens.

The project "Inclusive Community" is cross-border cooperation of organizations from Osijek and Novi Sad, and the main goal of the project is to improve social services in Osijek and Novi Sad for social welfare beneficiaries and people at risk of poverty and exclusion through the development of local institutional capacities and to strengthen cooperation services from Croatia and Serbia. The project coordinator is the Volunteer Center Osijek. The project is implemented in partnership with the Novi Sad Humanitarian Center, the Croatian Red Cross, the City Society of the Red Cross Osijek, the Provincial Institute for Social Protection and the City of Osijek. The project is co-financed by the ERDF and IPA II funds of the European Union.

The City of Osijek is developing a social welfare system above the set standards. We appreciate that they are aware of the improvement and rapid growth of ICT solutions and their commitment to creating an e-card system for social service users in Osijek.