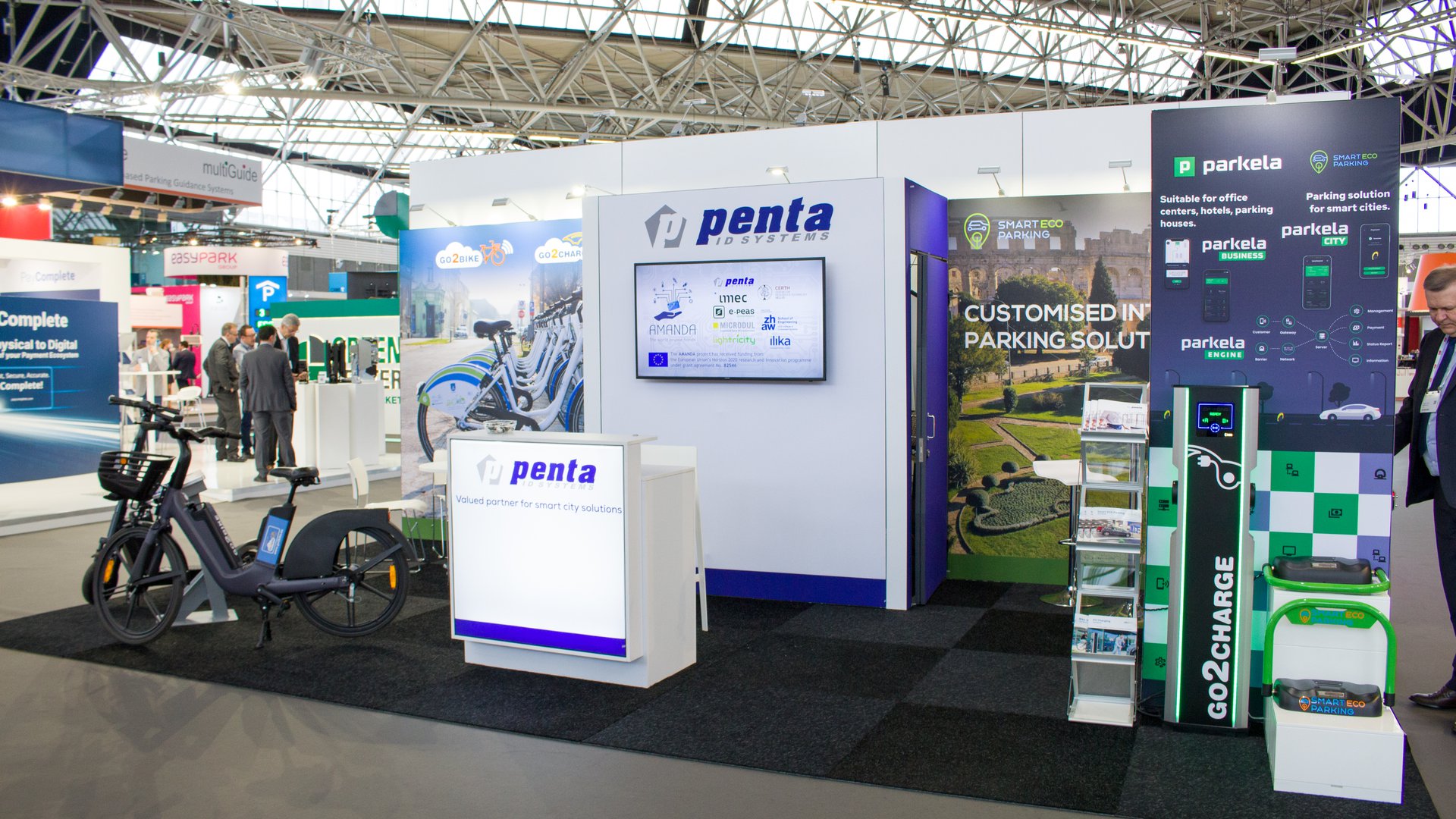 Published: 15.4.2022.
Thank you for visiting us at INTERTRAFFIC Amsterdam 2022
We would like to take the opportunity to thank all our visitors, clients, and business partners for visiting our stand at this year's INTERTRAFFIC Amsterdam. It was indeed a delight and a privilege to welcome you, and we hope you enjoyed your visit and the hospitality offered at our stand. We certainly enjoyed many inspiring conversations. 
The exhibition was an excellent success for PENTA, and it gave us the great opportunity to present our newest equipment and solutions like SMART ECO PARKING, PARKELA, GO2BIKE, GO2CHARGE. Therefore, we would like to thank you again for your interest! Here you can also check all the videos shown at our Intertraffic exhibition stand.
If you have any questions regarding the exhibition, our company or smart solutions, please do not hesitate to contact us. We hope you enjoyed the show and received the answers you were looking for. We look forward to seeing you again in the near future!