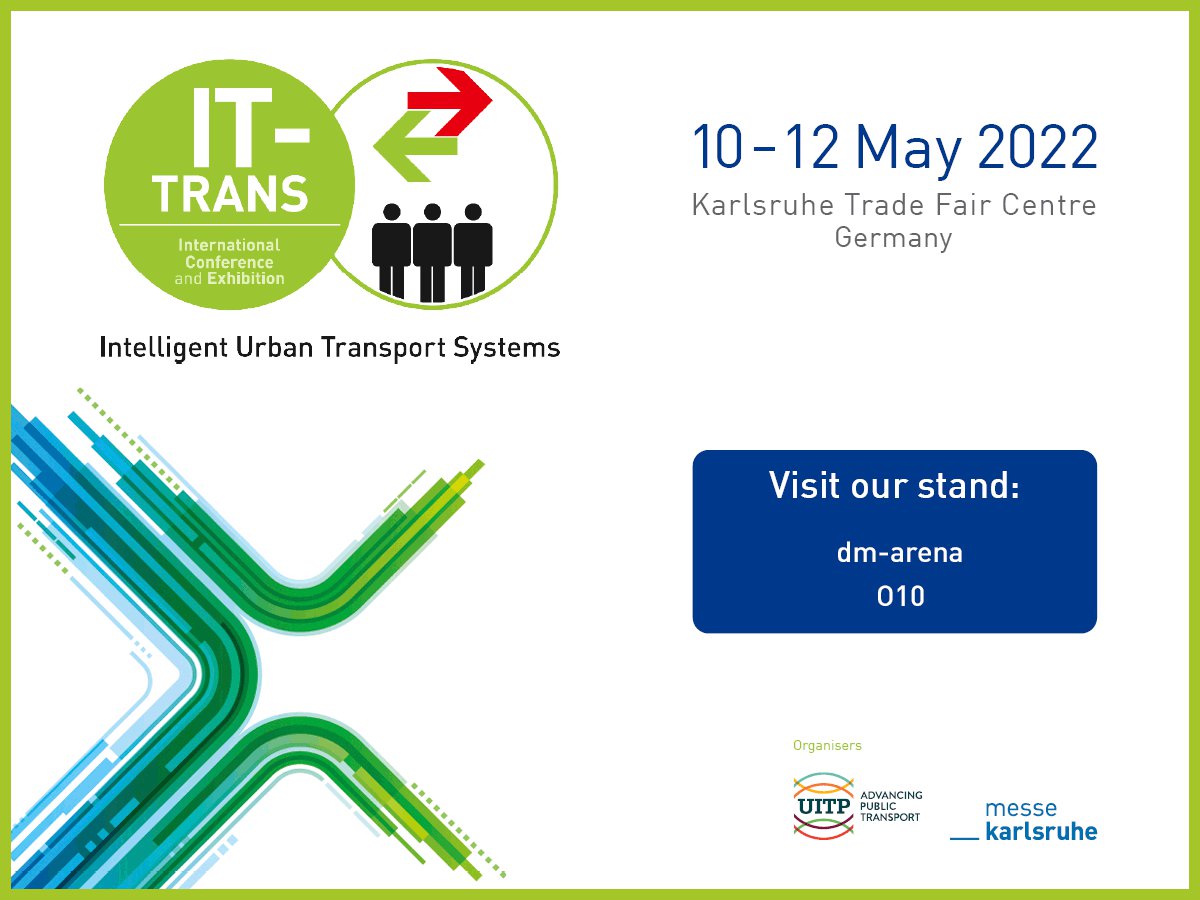 Published: 28.4.2022.
VISIT US AT IT-TRANS 2022 IN KARLSRUHE (DE)
After several postponements caused by the coronavirus pandemic, the world-renowned specialized IT fair, and conference IT-TRANS 2022 will be held from 10-12 May 2022 in Karlsruhe, Germany. IT-TRANS 2022 will host experts and leading world companies in information technology with applications in public transport. This year's fair covers more than 28,000 square meters and brings together 270 industry partners from 35 countries who will present their top products, such as IT systems for passenger information, e-ticketing systems, autonomous vehicles and other IT solutions in the public transport sector. The fair will also feature a conference on critical issues - how public transport can benefit from new technologies and trends such as artificial intelligence and the Internet of Things, digital transformation, traffic and traffic management, ticketing and payment, and data ownership and control.
IT-TRANS is a leading international conference and exhibition focused on the digitalization of the public transport sector, where Penta will present a BusCARD solution, integrated system for public transport, fare collection and e-ticketing, as well as CityPASS - City Card solution that allows use of a wide range public services such as public transport, parking, bicycle rental or visits to museums, libraries and sports facilities, all with just one card / account.
Join us at this year's IT-TRANS fair, visit our booth No. O10 in the dm-arena and get acquainted with the innovations and IT solutions we offer in the public transport sector to make it more modern, efficient and reliable.
We are already looking forward to seeing you in person at Karlsruhe on IT-TRANS from 10 to 12 May 2022.